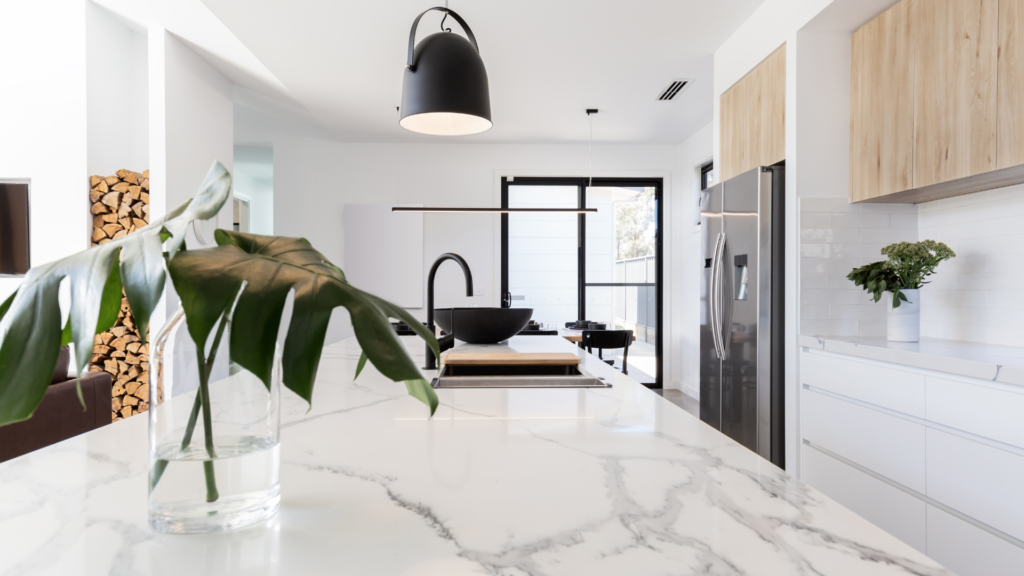 Most homeowners go for a timeless kitchen design these days. This is a reasonable choice when you consider the fact that it is not cost-effective to go for a kitchen design that will not stand the test of time. How does one achieve this, you may ask. Do not fret. In this piece, we'll tell you all you need to know about getting a timeless kitchen design.
Don't go with Trends:

when remodeling your kitchen, you'll come across a lot of trendy

kitchen design

ideas that might look aesthetically pleasing. However, it's important to ask yourself if these kitchen designs will be relevant in a decade or more. If they won't, then it's best avoid them. These trendy designs defeat the end purpose of a timeless kitchen design.
Quality materials:

high-quality materials can be quite expensive. However, they often last for decades if properly maintained. If you decide to go for low-quality materials simply because they are cheaper, you might end up having to replace these materials a few years down the line. So, while high-quality materials are more expensive, they are more cost-effective.
Neutral Colors:

when going for a

timeless kitchen

, you want to go for colors that will not go out of fashion. That is what makes neutral colors ideal for a timeless kitchen design. If you must use a color that is not neutral they must be used for temporary accessories so that they can be easily changed when they go out of style. For more permanent fixtures such as cabinets, it would be best to use neutral colors like white, cream, navy blue, or black.
Share-Style Cabinets:

this cabinet style has been around for many decades. This makes it a safe bet if you are going for a timeless

kitchen design

. What's more, it is a cabinet style that gives your kitchen an elegant look.
Simplicity:

if you are going for a

timeless kitchen

design, try as much as possible to keep everything simple. While a complex design might be aesthetically pleasing, it could become too difficult to maintain and interfere with the functionality of your kitchen in the long run.
If you're interested in knowing more about getting the timeless kitchen of your dreams? Cabinetera has the answer to all your questions. At Cabinetera, we have a team of professionals with vast experience in remodeling kitchens, and we are ready to serve you. Don't waste a minute. Contact us today at (708)78257777 or (410)8344808.