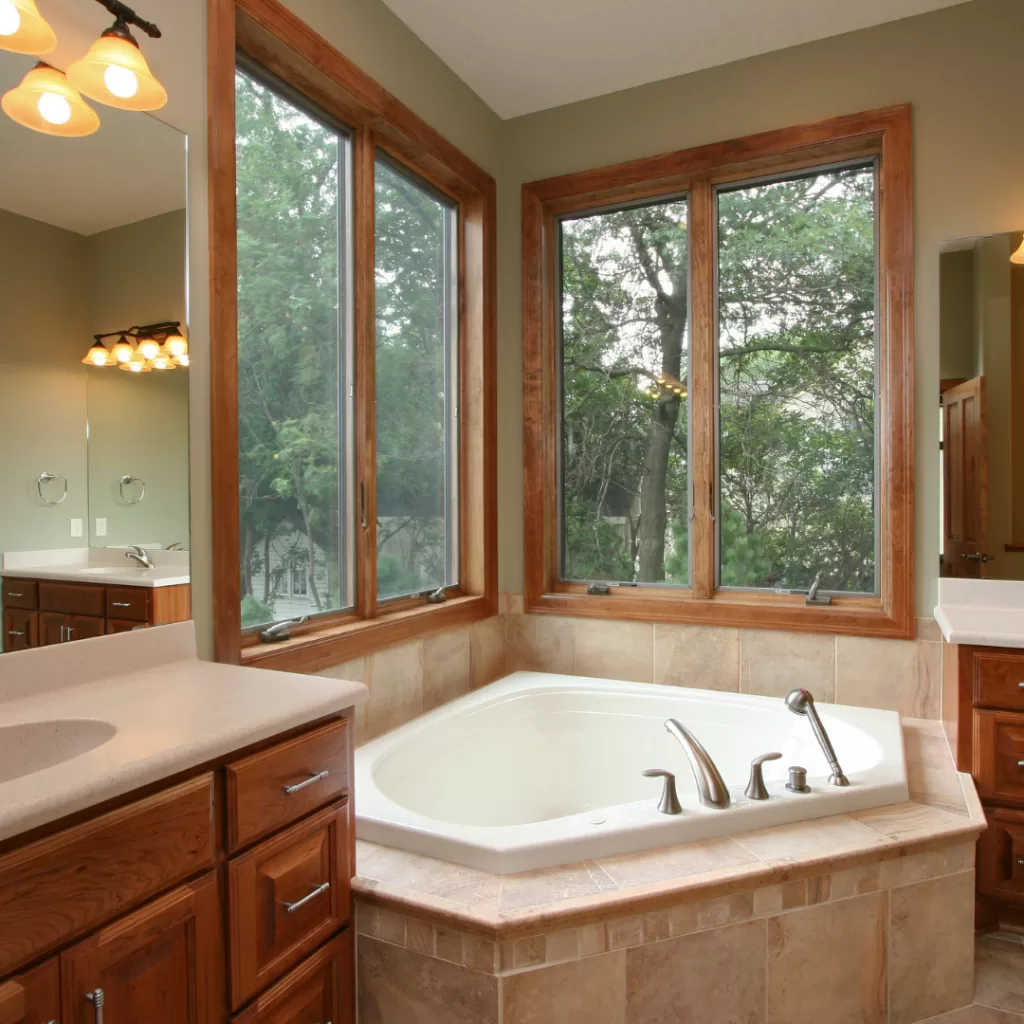 Bathroom remodeling can be an exciting project for your Columbia MD apartment. With so many options for fixtures, materials, and finishes, you can create a bathroom that perfectly suits your style and needs. However, bathroom remodeling can also be overwhelming, especially if you're not sure where to start. To help guide you, we've put together the top 8 bathroom remodeling guides for your Columbia, MD apartment. When considering a bathroom renovation, it's important to do your research and gather as much information as possible. Each of these guides offers a unique perspective on bathroom remodeling, and they all have something valuable to offer. Here are some tips for using these guides to plan your Columbia MD apartment bathroom renovation:
Set a Budget
Bathroom renovations can be expensive, so it's important to have a clear idea of what you can afford. Each of these guides offers advice on how to create a budget and stick to it. Before you start any remodeling project, it's essential to set a budget. This will help you determine what fixtures, materials, and finishes you can afford, and ensure that you don't overspend. To set a budget, determine how much money you have available for the Project, and then allocate funds to different components of the remodel. Make sure to leave some wiggle room for unexpected expenses or changes to your plans.
Determine Your Needs and Wants
The next step in a bathroom remodel is to determine your needs and wants. Think about what you need in your bathroom, such as more storage or a larger shower. Then, consider what you want, such as a luxurious soaking tub or a heated floor. Prioritize your needs and wants to help guide your decisions when selecting fixtures and finishes.
Consider the Layout
The layout of your bathroom can have a significant impact on the functionality of the space. Consider how you use your bathroom and how you can improve the layout to better suit your needs. For example, if you frequently share the bathroom with a partner, you may want to consider a double vanity. If you have limited space, consider a space-saving corner shower or a compact sink.
Choose Fixtures and Materials
Once you've determined your needs, wants, and layout, it's time to select fixtures and materials. Choose high-quality, durable fixtures that will stand up to daily use. Consider materials such as porcelain or ceramic tiles, which are easy to clean and can withstand moisture. Select finishes that complement your style, whether you prefer modern, traditional, or something in between.
Hire a Professional
If you're not experienced with remodeling, it's a good idea to hire a professional. A professional contractor can guide you through the process and ensure that your bathroom remodel is completed to your satisfaction. Look for a contractor with experience in bathroom remodeling and check their references to ensure that they are reliable and trustworthy.
Pay Attention to the Details
Finally, pay attention to the details. Small details, such as a new towel bar or a fresh coat of paint, can have a significant impact on the overall look and feel of your bathroom. Consider adding accessories, such as a stylish shower curtain or a decorative mirror, to personalize the space and make it your own.
Think about functionality
While it's important for your bathroom to look beautiful, it's also important for it to be functional. Consider how you use your bathroom and what features you need to make it more practical. Each of these guides offers advice on how to create a functional bathroom that meets your needs.
Find a contractor
Unless you're an experienced DIYer, you'll likely need to work with a contractor on your bathroom renovation. Each of these guides offers advice on how to find a reputable contractor and work with them to achieve your renovation goals.
All in all, bathroom remodeling can be a fun and rewarding project for your Columbia, MD apartment. By following this guide covering the first 8 ingredients, you can reach your dream bathroom!