It is a new year, and your kitchen design might need a new look. Upgrading and changing the design of your kitchen might be a good way of easing into the thrill of a new year. This article provides tips on different modular kitchen designs to give your kitchen a unique appearance. 
There are several new kitchen cabinet designs and modern kitchen colors that you can try out this new year to change the old feel of your kitchen and make it a more attractive and comfortable place for prepping meals.
The following are kitchen ideas and trends that you may draw inspiration from for your kitchen design: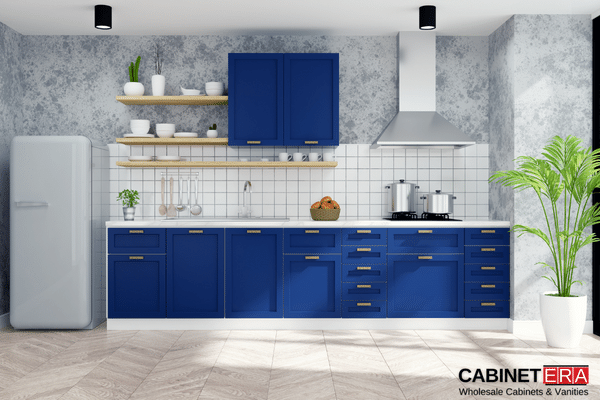 1. Colorful Cabinetry
The kitchen cabinet remains one of the most noticeable pieces of furniture in the kitchen. You can get more adventurous with your kitchen cabinets designs and colors. You can try out emerald greens, rich navy blues, or smokey charcoal. These are modern kitchen colors that give your kitchen a bolder look.
2. Minimalist cabinets
These are new kitchen cabinets designs. They feature a frameless modern kitchen cabinet with hidden hinges, and their handles are appropriately integrated into the design. With these in your kitchen this new year, you're sure to have a calming and relaxing space.
3. Patterned Floors 
Every year, there is a new pattern design. This year, you can try a different patterned floor design to spruce up the look of your kitchen. Mix up light and dark woods to create an excellent floor design.
4. Disappearing upper Cabinets
You might want to have less clutter in your kitchen. Removal of the upper cabinets is a kitchen design that will be popular this new year. This contemporary kitchen cabinet design will have just the lower cabinetry and make the kitchen look more spacious.
5. Linear Lighting
You may want to use modern and beautiful linear lighting to illuminate your kitchen space. This lighting feature in your kitchen will give your countertop a dazzling look and improve the comfort of the kitchen.
6. Walk-in Pantries
This year, a new kitchen design that will be common is the walk-in pantry. The walk-in pantries will increase the functionality of the kitchen storage for food and other items.
Want more beautiful, modern kitchen design ideas?
Check out our latest kitchen design catalog to get more modular kitchen designs. Or speak to anyone in our team of expert cabinet designers. At Cabinetera, we provide top kitchen designs that suit your unique style and taste. Contact us today for your wholesale kitchen cabinets.