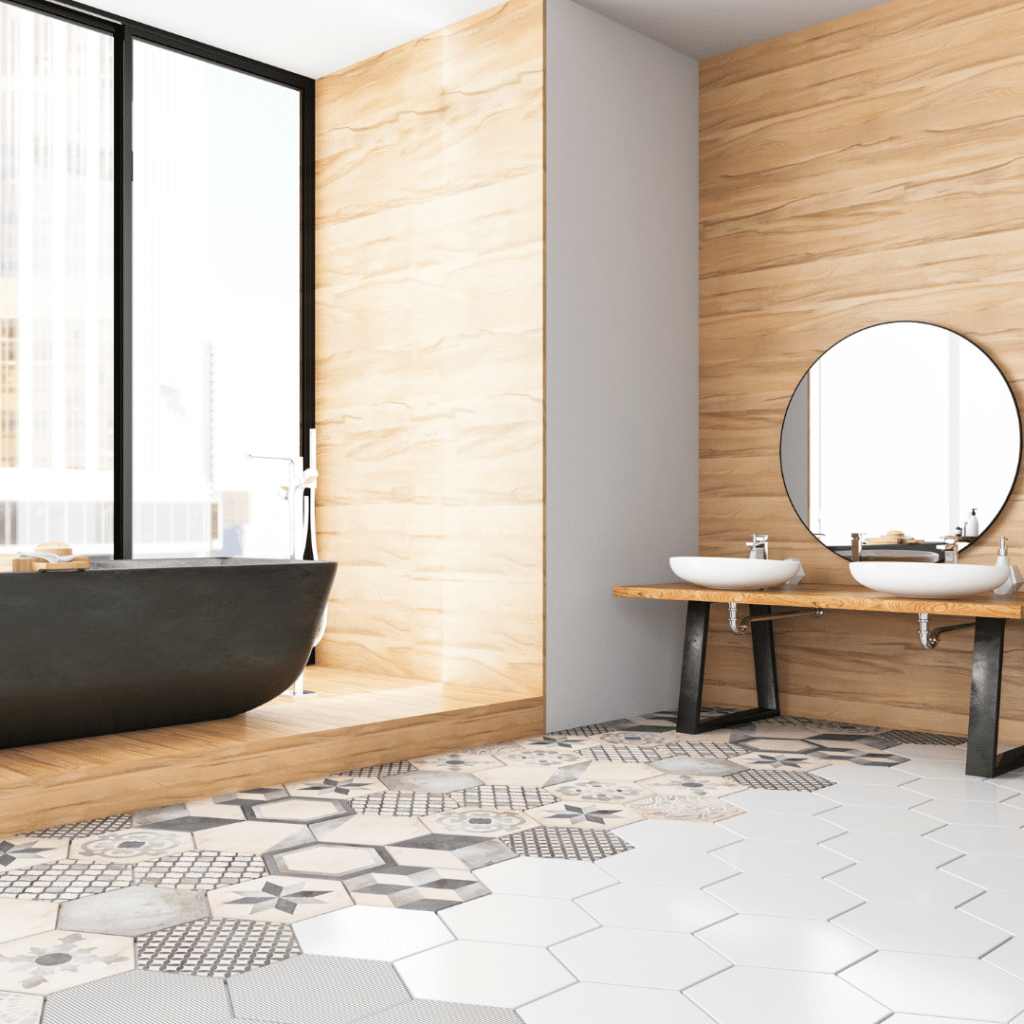 Are you looking for the most modern bathroom remodeling ideas in Alabama? Are you looking for modern remodeling ideas to transform your bathroom into a luxurious space? Regarding bathroom remodeling, look no further than CABINET ERA, based in Alabama, the land of endless possibilities. This guide will explore the latest bathroom remodeling trends and ideas to inspire you to create the bathroom of your dreams.
Color Schemes
Choosing a suitable color scheme is one of the most important aspects of a bathroom remodel. In recent years, neutral tones have been preferred in modern bathroom design, while white and gray are the most popular. However, if you're looking for something more daring, why not try bold, assertive colors like navy blue, emerald green, or black? These colors create a dramatic, sophisticated look that instantly updates your bathroom.
Shower Cabins
Gone are the days of essential shower curtains and glass doors. Modern bathroom designs now include stylish, minimalist shower enclosures that create a spa-like atmosphere. Frameless glass enclosures are the most popular choice, as they make a clean, seamless look that lets tiles and fixtures stand out.
Freestanding Tubs
Consider a freestanding tub if you're looking for the ultimate in luxury. These freestanding tubs are a statement piece that adds elegance and sophistication to any bathroom. They come in various styles, from classic claw feet to modern, geometric designs.
Smart Technology
In today's world, everything is getting smarter, including bathrooms. Innovative technology can make your bathroom experience more efficient and enjoyable. Consider adding features like heated seats, automatic flushing, and an intelligent toilet with built-in speakers. You can also install an innovative shower system that lets you control the water temperature and flow and even play music or podcasts while you shower.
Tissue
Adding texture to your bathroom can create a cozy and inviting atmosphere. Consider adding a textured wall or a natural stone accent wall. You can add texture using patterned tiles or a textured shower floor. Adding texture to your bathroom creates depth and visual interest, making it a standout space in your home.
Bathroom Lighting
Lighting is an essential element in any bathroom design. Consider installing dimmer switches that allow you to adjust the lighting to the level of brightness you want.
What do you think should be considered when looking for bathroom remodeling ideas?
Could you determine your budget before starting your remodeling project? This will help you narrow the options and focus on ideas within your price range.
Consider the size and layout of your bathroom. Some ideas work better in larger areas, while others are better suited for smaller bathrooms.
Think about the overall kind you want to achieve in your bathroom. Do you want a traditional or modern look? Are you looking for a spa-like retreat or a more functional space?
Please look at how you use your bathroom and what features are most important. Do you need more storage? Do you want a more oversized shower or a bathtub? Would you like better lighting?
Consider the care and upkeep required for different materials and features. Some options may require more cleaning and maintenance than others.
Consider using sustainable materials and products in your bathroom remodeling project. Eco-friendly options can save water and energy, reduce waste, and create a healthier environment.
If you plan to sell your home, consider how your remodeling project will impact the value of the resale. Choose ideas that are timeless and appealing to a wide range of buyers.
You can also contact our company CABINET ERA, which offers Alabama's most modern bathroom remodeling ideas.
You can follow us on Instagram. 🙂