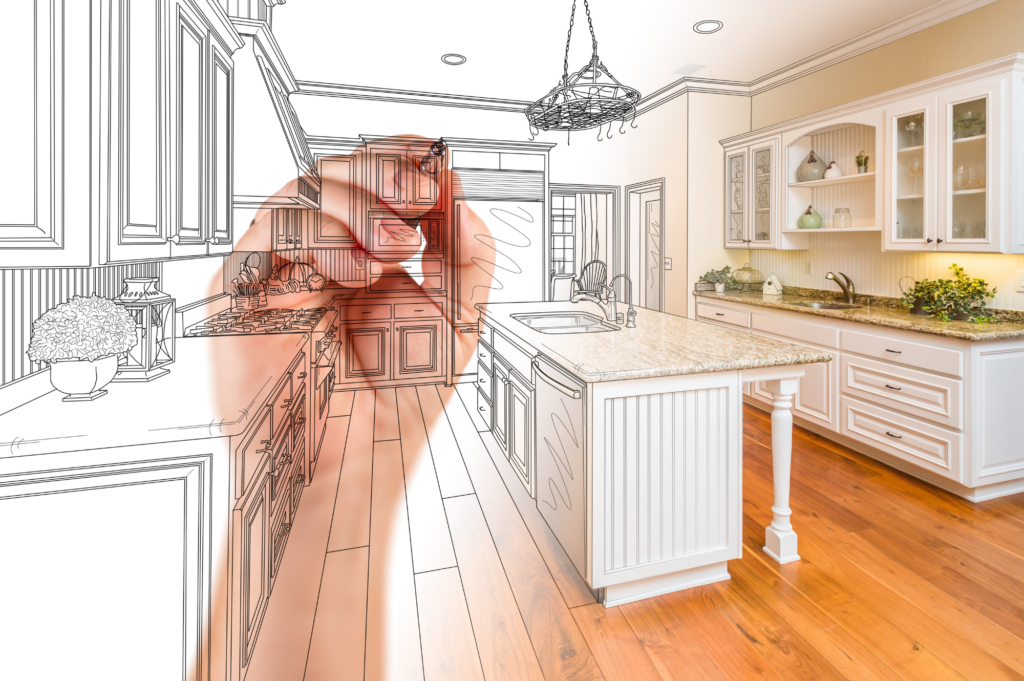 When designing your kitchen, it is important to pay attention to certain rules or principles. These kitchen ideas, if rightly applied, can help achieve the ideal kitchen design for your home. Regardless of your style or personal preferences, here are 5 important kitchen design principles you want to keep in mind when remodeling or designing a new kitchen for your home: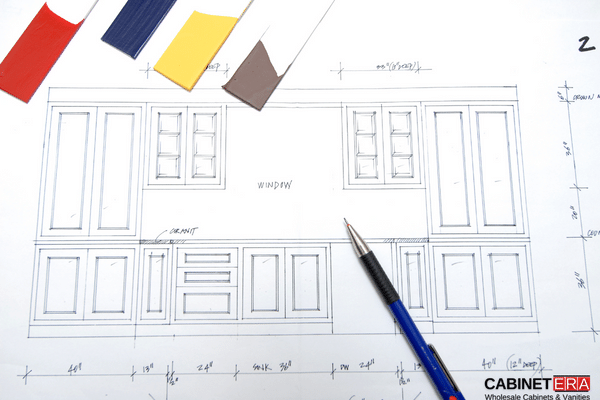 The Rhythm of the Design
The first kitchen design principle talks about the rhythm of your design. This refers to the repetition of certain elements in the design throughout the kitchen interior. A good rhythm helps to keep the room balanced and unified.
Instead of having the colors, artwork, and design elements looking haphazard, all components; the colors, backsplash, cabinets, and design elements should be balanced in such a way that they create a staccato rhythm, unifying each elevation in the kitchen.
Emphasis
In a kitchen design, you create emphasis by highlighting a particular feature. You can use light or colors to create emphasis on any kitchen feature of your choice. The essence of emphasis is to draw visitors' attention to a particular area or feature in the kitchen.
With scale, shape, color, texture, and light, you can draw attention to any kitchen design feature. Emphasis could be decorative or functional, or even both, depending on your preferences.
Balance in the Kitchen
Balance in the kitchen design refers to the even distribution of visual weight. To achieve balance in your space, you can play around with the colors, texture, form, and space. When creating balance, every element, including the cabinet models, kitchen styles, and shape, typically goes under consideration. You may need to consult your kitchen designer for specific ideas on achieving a balanced kitchen design.
Harmony
This is similar to balance and is how all the many different parts and materials in your kitchen blend to bring out the beauty in the design. The kitchen cabinetry, styles, countertops, appliances, backsplashes, flooring, lighting, accessories, the position of the sink, and window treatments must all blend harmoniously. This is important to avoid having a cluttered, very busy, or disconnected appearance in the kitchen.
Scale and Proportion
When designing your kitchen, keep in mind that scale and proportion often agree with each other or go hand-in-hand. They both describe the size of the kitchen space and how the gadgets and objects in the room relate to each other.
The architecture of the room typically determines the scale of the room. Keep in mind that everything is material, and fitting should be proportionate to the room's architecture.
Do you need specific kitchen cabinet design principles or need to see more design ideas? Contact us today at Cabineteria for the best kitchen design ideas. Call us today at (708) 78257777 or (410) 8344808 to get started.