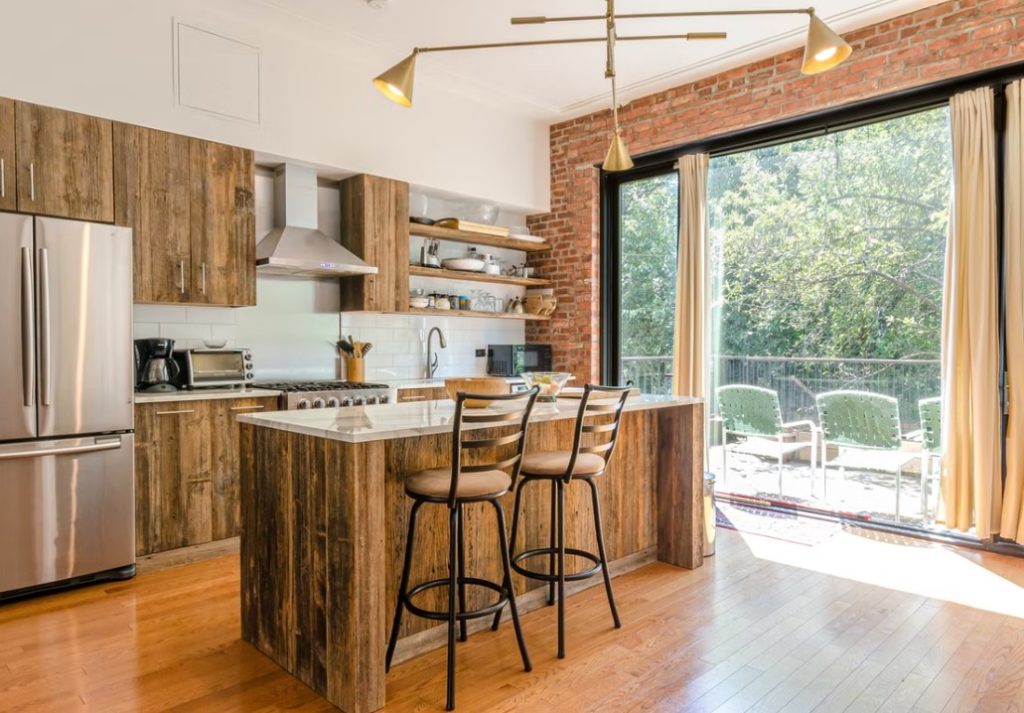 We have prepared the article about Designs for a Natural Look and Feel for you. The rustic kitchens is often used as a general term to describe the look, but there are several components that need to be in place for it.
This type of design can also be found in cabins or mountain homes depending on where you live and prefer natural feeling with simplicity over complexity when making your space feel warmly welcoming without too much fussiness!
Nowadays modern twist has made this type more popular among homeowners looking forward to simple living while still enjoying their functional spaces equipped accordingly so they will never get bored easily.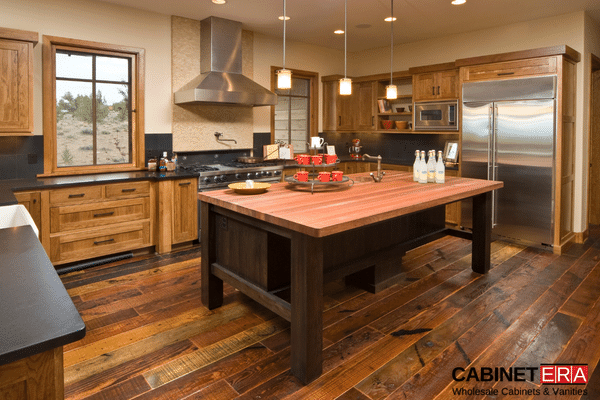 Kitchen Cabinets – Rustic Kitchens
Kitchen cabinets are key in a rustic kitchens as they provide sturdy storage for all the kitchen utensils, cookware, and ingredients. The most popular wood choices are hickory, knotty pine or cherry because of their beautiful grain patterns that can be left unfinished or stained to show off the natural character.
Open Floor Plan
Kitchen remodeling ideas should take into account creating an open floor plan if starting from scratch. This way you can have a central island where family and friends can gather while you're cooking without being too far away from the action. consider using reclaimed wood beams or flooring for added rusticity!
Choosing Appliances
Another important aspect is choosing appliances that fit seamlessly into the design without sticking out like a sore thumb. In general, go for stainless steel or black finish as it will compliment almost any kitchen style. And lastly, don't forgettable the small details that can make all the difference such as choosing cabinet hardware with a rustic finish or adding a backsplash made of stone or brick.
With these guidelines in mind, you should be well on your way to achieving the perfect rustic kitchen design for your home! Do you have any other tips to share? Let us know in the comments below. Happy designing!