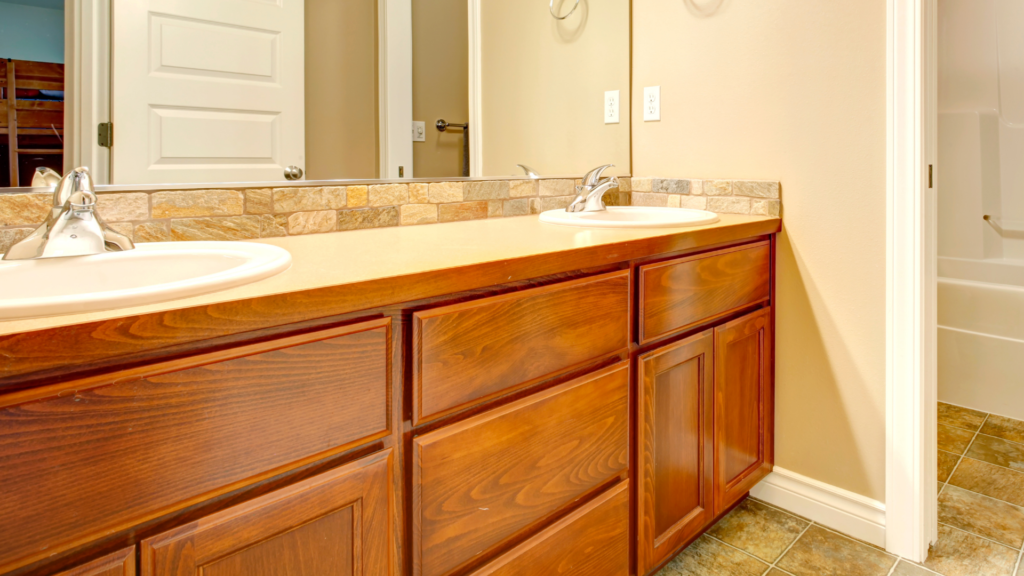 Bathroom countertops are a significant area of a bathroom design. This is where we keep our soaps, cosmetics, toothbrushes, and tubes of toothpaste. So, when it's time to carry out a bathroom remodel, bathroom counter height vanities are typically factored in. The countertop is where you carry out most early morning personal routines. It is where you brush your teeth and have a mental review of your day's tasks while you stare into the mirror.
Here are some considerations to keep in mind when choosing your bathroom counter height: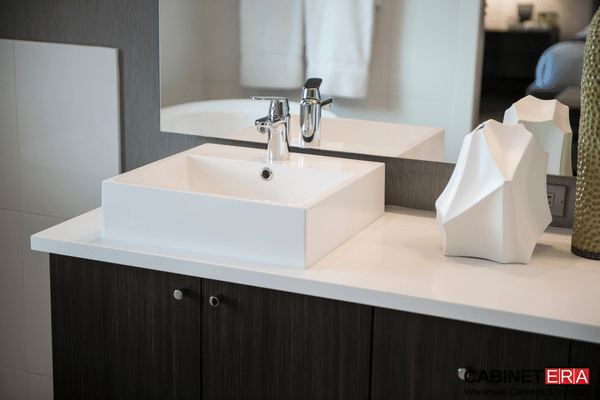 What does your current space look like?  
The space available in the bathroom will largely determine the counter height. A small space would mean a small-sized counter with a shorter height. A spacious bathroom will have enough room to fit a cabinet with a standard bathroom counter height.
Traffic Flow in the Bathroom 
The counter height will also depend on the number of people using the bathroom. You would have to consider the number of persons moving in and out of the bathroom at a time when choosing your bathroom count height. Are they adults, children, or elderly? An accessible bathroom counter height is ideal for a bathroom with a lot of traffic.
Plumbing and Lighting  
The location of the plumbing and other electrical outlets determines the counter height. Ideally, it should be high enough to hide the plumbing and be close to the lighting source, but also far from electrical outlets. 
Location of Other Bathroom Features. 
While remodeling the bathroom, the design may include mirrors, cabinets, and other features that may not need to be changed. This means that the new counter height must match these existing features. It must not be too short from the mirror or too tall for the cabinet.
Who Will be Using the Bathroom?
A standard bathroom counter height is about 30 – 32 inches. This height is quite idle for kids. The users of the counter will determine the size. There are different heights suitable for the kid's bathroom and those for the master's bathroom. The ideal counter height should match the users. Kids should have shorter counters to avoid them stretching, and adults should have a taller counter to prevent back pain from bending.
Do you need a particular counter height for your bathroom? Our team at Cabinetera can help you get the right cabinet with the perfect dimensions. Call us today at (708)78257777 or (410)8344808.
You can follow us on Instagram 🙂