An open kitchen living is a modern concept in kitchen design without walls separating it from the other rooms in the house. It is an excellent idea for a small house and it gives the home a friendly ambiance. Remodeling the kitchen and decorating the house to blend in perfectly may seem overwhelming. Here are tips for decorating a house with an open kitchen design.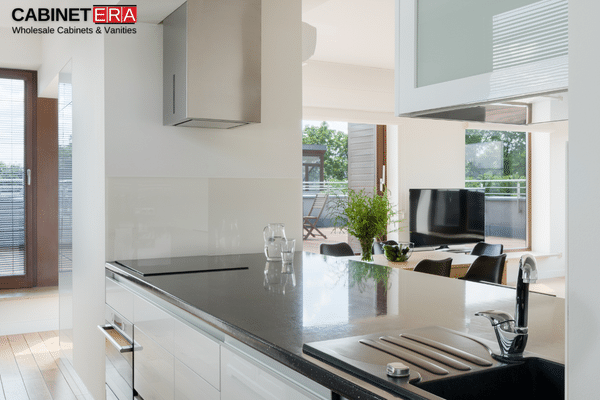 Use Area Rugs to Define Spaces
 An open kitchen doesn't have walls separating it from the rest of the house. It is essential to create a distinction between the kitchen and the rest of the house. So, you can place a rug to mark the sitting room and another to mark the dining area. This will create a difference between the open kitchen and the rest of the house. 
Set up the furniture nicely
There are different kitchen ideas on how to properly decorate an open kitchen to blend with the rest of the house. You can set up screens and bookcases to define the spaces. Place the furniture in your dining room and sitting room properly to help make the area look distinct.
Add architectural details  
Although the open kitchen may not be demarcated from the rest of the house by a wall, an architectural detail will help decorate the home. Install panelling, trim, molding along the walls between the open kitchen and the rest of the house. This will make it easier for transition and distinction from one room to another. 
Declutter and maintain a tidy space
It is easy for an open kitchen to be left messy, which will affect the appearance of the entire house as no walls separate it. Appliances, pots, and pans shouldn't be left lying atop the counter. Do not leave unwashed plates on the kitchen sink, and always lock groceries and food items in their space. Hide the excess items you're not using away from view. 
Make an appealing visual display
To make the entire house stand out, try to add shelves to the kitchen walls. These make the open kitchen look organized and create an aesthetic appeal that improves the house's appearance. A visual display will enhance the state of the cooking space and ensure harmony with other parts of the house. 
At Cabinetera, we provide different open kitchen designs and help you decorate your house to create a comfortable ambiance for you to live in. If you need help creating a unique open kitchen design, fell free to call us today at (708)78257777 or (410)8344808.
You can follow us on Instagram 🙂