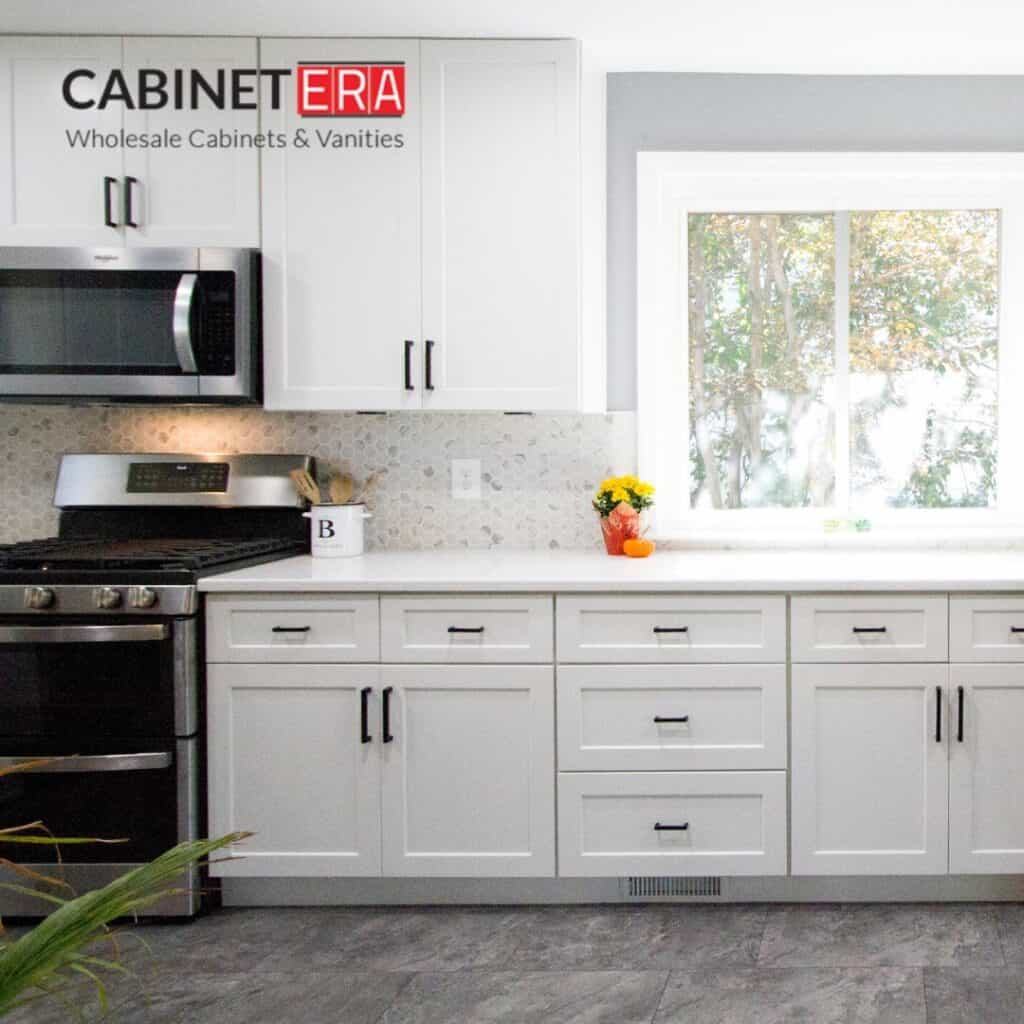 If you are thinking of doing a kitchen remodel in Bethesda MD and are looking for the latest kitchen remodeling ideas for 2022 in Bethesda MD, you can have the most professional ideas here. Knowing about kitchen remodeling ideas in Bethesda MD will help you decide what to include in your project to make your kitchen unique.
At Bethesda, MD, we have many unique kitchen design ideas that can inspire you to create a beautiful kitchen of your own. Among the many kitchen ideas, you're sure to find ideas that fit your style and make you feel like having a kitchen remodel is the best decision you've ever made.
CABINET ERA; Bethesda, MD will help you with the latest kitchen remodeling ideas for 2022. Here at Bethesda, MD, you will explain in detail everything you need to know about kitchen remodeling ideas, so you can create the kitchen of your dreams and create the perfect plan.
Open Kitchen Concepts
Creating an airy kitchen will create a fun atmosphere for your friends and family in addition to delicious food. Individuals will feel much more comfortable as there will be a lot of open space. If you spend a lot of time in your kitchen, you should create an environment that will make you feel peaceful. Open kitchen concepts will allow you to relax and prepare meals with unique tastes. You can have an airy kitchen by choosing long shapes for kitchen cabinets, having a well-planned lighting system, and choosing light colors for your walls. That way, you can truly fall in love with your new kitchen.
Butcher Block Workbench
A great way to create a welcoming atmosphere in your kitchen would be to install a butcher block countertop. The natural wood color of the butcher block will make your kitchen look unique and comfortable. So, you always feel that you have a warm home. Kitchens are an integral part of our lives. The butcher block counter creates a beautiful space for you to create more than just fabulous meals. You can search for kitchen remodeling companies in Bethesda, MD to create comforting memories that last forever.
Kitchen Island Bar
Having a kitchen island as part of your kitchen remodel will give you the storage, workspace, and seating you need. With bar-seated kitchen islands, it would be really helpful to have an area where everyone can sit and feel comfortable and eat delicious food. The kitchen island bar is the perfect space for family or friends to watch you cook and tell you the stories of their lives. This will provide you with a social environment.
Custom Kitchen Cabinets
It will support you to create all the storage you need such as custom kitchen cabinets, and stock cabinets to take full advantage of your kitchen. If you're having trouble organizing your kitchen and finding enough space for all your utensils, we recommend working with a cabinet designer to purchase a cabinet that fits your needs perfectly. In this way, no space will be wasted.
You can have a special wine cabinet. Many other things you can think of to beautify your kitchen and provide you with storage space. Designing special cabinets for your kitchen will be a process that you will never regret in your renovation.
Modern Hoods
Individuals beautify their kitchens with modern hoods that add style and personality to a kitchen. In this case, you should also have a tiled hood. Hoods provide support while cooking as part of your ventilation system. Thus, it supports that your whole house does not smell of food while cooking. You can explore the many options for a hood and choose one that fits your design theme. You need to be very sensitive in your choice of hood. This is because a suitable tone will make your kitchen look more modern. If you are looking for kitchen renovation ideas in Bethesda MD, you can contact us and consult our professional teammates.