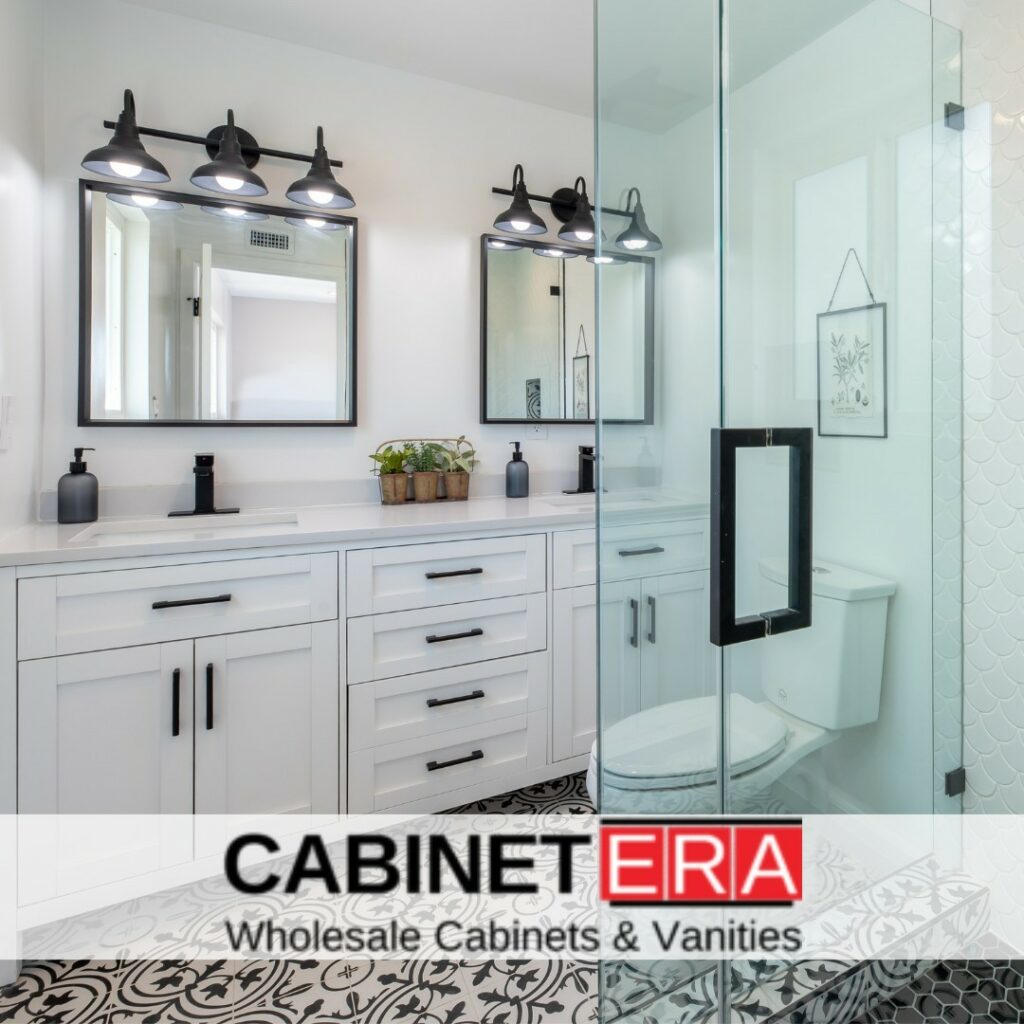 When you are building a single sink vanity or double sink vanity for your guest rooms or your bedroom, you may need a long time. There are some things you should know about this process. When you do not understand these elements, you may be confused while choosing the right alternative. It is also very important to choose the right size and type of bathroom cabinet that won't make your space look crowded and messy.
Single Sink Vanity
We can define a single sink counter as a bathroom counter on which only one sink will be mounted. In addition to the single sink, there will also be drawers at the bottom to store your bathroom essentials. At the same time, most single-sink cabinets are very advantageous for small bathrooms as they are available in a variety of sizes. There are standard sizes available for single-sink vanities.
It is easy to have the product you want by visiting CABINET ERA to buy a single sink vanity. There is a wide range of single-sink bathroom cabinets available to best suit your bathroom. You will never have to worry about the life or durability of single-sink cabinets as we use quality raw materials in the construction of single-sink vanity cabinets or double-sink vanity cabinets. We have a wide range of bench alternatives for our valued customers. Therefore, you will have more options to choose a single-sink cabinet with a countertop suitable for your bathroom.
Why Choose Single Sink Vanity?
If you want a single-sink vanity, you don't have to go through a complex process.
If you don't have much space in your bathroom but still want a stylish look, single sinks will be the best alternative.
They are available with cabinets with multiple drawers to create good storage space.
The single sink provides support for vanity users to create a larger counter space.
Double Sink Vanity
Unlike the single-sink vanity, the double-sink vanity comes with a double sink on the counter. It comes with several drawers and a counter. However, double-sink vanities come in several extensive sizes.
If you want a double sink vanity in all these sizes, you can have very affordable prices at CABINET ERA. If you are in search of modern and double-sink vanity alternatives, our collections will meet your demands. We also have a large collection of distinctive vanity tables to suit different themes of your home or bathroom. For example; You can choose a chalet-style vanity to make your bathroom look more ostentatious. At the same time, you are at the right address for a large number of double-sink vanities with an increasing number of drawers.
Single Sink Vanity Vs. Double Sink Vanity Which Would You Prefer?
As we have touched on in the explanations above, it is time to choose a single-sink vanity or a double-sink vanity according to the size of your bathroom! If you have a master bathroom, the double sink vanity will be the best choice. But if you have a small space in your bathroom, there is no need to think much. You should prefer a single-sink vanity. The choice is yours!