When people are looking to remodel their bathroom and/or kitchen, or they are building a new house, they often look for wholesale cabinets and vanities that can be put into these homes. Why consider wholesale? You will find that if you are getting a ton of cabinets, this can actually be a cheaper route than going with another method. Plus, even those these are "wholesale" that does not mean that you are  getting a lower quality of product. In fact, wholesale is often still name brand and great wood for your cabinets or vanities. For those who are in the Arlington, Baltimore or Waldorf area, you are going to find that it is easier than ever to find wholesale cabinets and vanities as Cabinet ERA is here to make this a reality.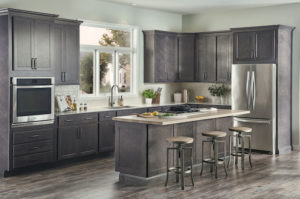 The Value of Wholesale Cabinets and Vanities
Why is wholesale considered a great value? Because you are going to be getting numerous cabinets or vanities at a discount price due to the volume that you are buying. These are still going to be from major brands on the market that are known for high quality pieces, in the latest designs. If you want those antique looking cabinets that are off white, you can still have them even though they are wholesale. So,  take it out of your head that you are going to be limited by options, as that is simply not the case. The value of wholesale cabinets means that through what you save through ordering these types of products, you can put towards other avenues in that room that you are remodeling or building…or you can save this for something else in your home.
The Options
When you come to use for your wholesale cabinets and vanities needs you are going to find that there are over 20,000 cabinets for you to choose from. Kitchen cabinets are provided by manufacturers and designers like Fabuwood, ecowood, Wolf Classic, GoldenHome, Otto, 21st Century and J&K Cabinetry. For those who come to look at our vanities, you will find these are going to come from companies like Dora, Isabel, Paloma, and Ashley, along with many more.
The options that you have are not just stopping at the brand, but also the style. We have numerous finishes and colors so that you can easily have that picture perfect kitchen or bathroom that you have always wanted. In fact, you may be surprised at just how many options that you do end up having with these being wholesale vanities.
For those who want selection when it comes to the cabinets and vanities that they have in their home, yet they also want a good deal, then wholesale is the way to go. And we are here to help make it happen. Those who come to us are happy with the selection that we offer, and the styles in which these are offered to make their dream kitchen or bathroom come to life.
You can follow us on Instagram 🙂