Getting the right cabinets is a critical aspect of any home building or kitchen remodeling project. If you are in the market to get cabinets for your kitchen, here are 5 major mistakes people make and how you can avoid them.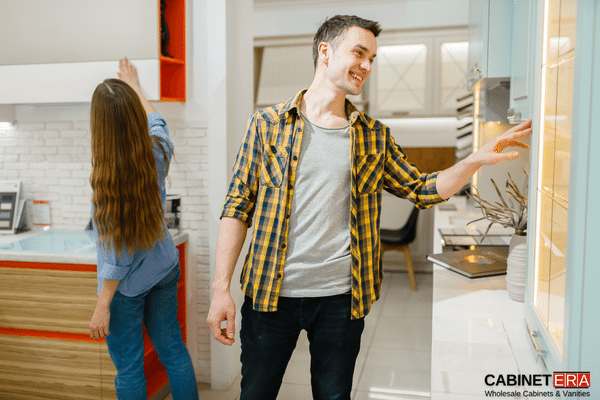 Buying HDF and MDF Woods
MDF (medium-density fiberboard) and HDF (high-density fiberboard) are types of wood used for many different types of furniture. However, because they are not entirely solid woods, they often do not have the quality you'd want in your cabinets. It would be best to weigh the pros and cons of choosing MDF or HDF and know if they suit your cabinets.
Choosing Particleboard
When shopping for kitchen cabinets, choosing products made from particleboards is one of the kitchen ideas you should avoid. Particleboard is not friendly with moisture, they do not interact well with screws, and they tend to swell and lose form when they come in contact with water or moisture.
Inappropriate Dimensions
Failing to take appropriate measurements of available space is perhaps the most common mistake people make when buying cabinets. Buying online cabinetry requires that you compare the dimensions of your room with those displayed in the product description. One of the consequences of this mistake is delayed project execution.
Conflicting Kitchen Cabinet Colors
Sometimes, people get pretty fixated on the quality and style of the cabinet they want to buy and pay very little attention to the colors of the cabinets. Buying the right kitchen cabinets requires that you not only consider the cabinet models but also compare the colors and be sure that they match the colors of the room and that of your appliances.
Poor color mixtures can mar the aesthetics of your kitchen. If you're not sure which to go for, you might as well consult a professional for advice. To prevent deceptive color shades, you might want to look at the same product on different screens with the same brightness. This tip is handy for those shopping online. 
Poorly Positioned Cabinet Doors and Drawers
No matter how great the designs or cabinet models are, if the drawers and cabinets doors are not built right, you will easily lose the feel you are supposed to enjoy when using the product. This might affect functionality and convenience, so you want to also watch out for it. 
When next you're in the market to get kitchen cabinets, it will be wise to check against these tips and consider the uniqueness of your space. For further help, you can contact us as Cabinetera, and we would be delighted to assist.