You don't have to have a big budget to redesign your kitchen. There are small kitchen design ideas that won't strain your purse but still produce the best results. Regardless of the size, style, and shape of your kitchen, you should be able to bring your ideas to life.
If the kitchen is cramped, you can also find design tips to help you expand the size of the kitchen and create the illusion of a bigger space. Here, we'll briefly discuss some kitchen redesign tips and small tips to help you remodel your kitchen according to your preferences.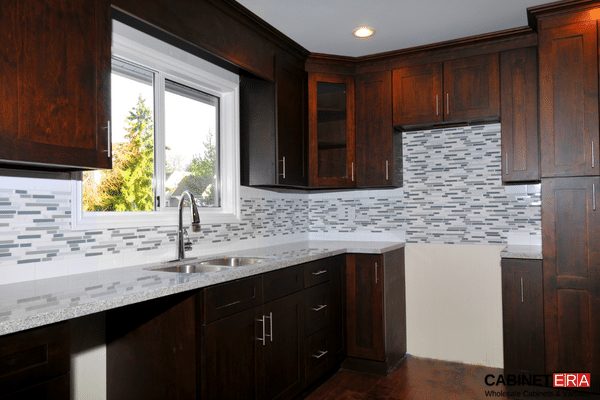 Small Tips for Kitchen
Add a Prep Area
When you don't have enough space to expand or incorporate a whole kitchen island, a good idea is to bring in a slim rolling kitchen cart or bar cart to serve as additional counter space. You may use a narrow console to create a space for cooking tools and ingredients while you cook.
Open Up More Space
You can open up your kitchen to add more space to the room. You can order a contrasting back panel and in-cabinet LED accent lighting to create a dramatic feel. Alternatively, you can consider replacing an entire wall of closed upper shelves with open shelves to create the illusion of space.
Organize the Inside of Your Cabinets
Getting super organized is always attractive, whether your kitchen is small or big. But for small kitchens, space often comes at a premium, so you can't afford to lavish any of it. This includes the hidden spaces inside your cabinets. It would help if you considered stocking up on risers and lid organizers for pots and pans, and any other thing that enables you to maximize your space.
Consider Installing Bright Lights
A perfect small kitchen redesign tip is to go big on lighting. Think of opening up spaces for more natural light to brighten up your kitchen. Bring in polished countertops; use colorful backsplash tile. You can add high-gloss foil doors to the mix to reflect the lights.
Splurge on Fun Glassware and Dishes
Are you looking for an upbeat kitchen redesign idea? Why not let your dishes and glassware do the talking? Incorporating colorful drinkware and dishes is a unique way to improve the visual appeal of your kitchen. But it doesn't end there; Display them conspicuously on an open shelf.
Use a Dining Nook to Maximize Floor Space
Small tips for kitchens aren't really hard to come by. For instance, if you have a small dining nook, you can consider opting for a round table that opens up more floor space and seats. This is because the room's square footage has as much impact as the shape of the space. Hence, it is important to maximize the layout of your kitchen.
At Cabineteria, we pride ourselves in the satisfaction our clients get from consulting with us for their kitchen designs. We look forward to helping you with the best kitchen redesign tips for your home. Call us today at (708) 78257777 or (410) 8344808 to chat with our experts.