Are you looking for a way to amp up your kitchen and give it a makeover? Or perhaps you are building a new house and want to design your dream kitchen? Well, one of the biggest factors to think about is the kitchen cabinets. What design is perfect for your kitchen?
If you are looking at the perfect cabinet style for your new kitchen, then Shaker kitchen cabinets may be exactly what you are looking for. In this post, we are going to look at Shaker kitchen cabinet styles. We will look at exactly what they are and how they can create the perfect style for your kitchen. Let's get started.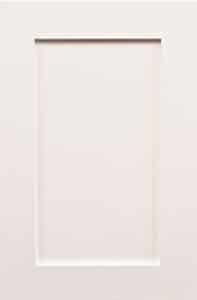 What are Shaker Kitchen Cabinets? 
Shaker kitchen cabinets are extremely popular, and with good reason. Shaker style cabinets have five-piece doors and the panel is recessed. They range from a simple look to a more elegant, decorative look including special detailing. Drawer fronts of Shaker kitchen cabinets also differ in looks. You can choose from slab drawer fronts to five-piece drawer fronts.
The Shaker kitchen cabinet is very popular because it combines an elegant look with a bit of minimalism. Less is more with these beautiful cabinet styles. There are some designs of Shaker cabinets that involve more intricate details such as beadboard or decorative edging, and there are simpler designs without these extra features.
Why are Shaker Kitchen Cabinets so Popular?
These cabinets are so well-liked for a number of reasons. First of all, they are very versatile. They give your kitchen a classic look with their clean lines, but can also give a more elegant look with extra detailing.
They are extremely transitional in style and can complement a range of different styles and kitchen designs. You have a choice between traditional and modern Shaker cabinet styles to go with your new kitchen design.
How Can Shaker Kitchen Cabinets Bring Your Kitchen Look Together?
Because there are different styles, you can choose the one that ties your new kitchen design together and gives you the look you are going for. Whether you want a traditional looking kitchen cabinet or you want a little more detail to make them stand out, Shaker has that.
They also come in a range of colors to complement your kitchen style. Choose the perfect color to go with the rest of your kitchen design, from bright white to a darker navy, and even a beautiful wooden color. Take your kitchen design to a whole new level and choose the perfect kitchen cabinets for your space.
Enjoy your beautiful new kitchen area and tie it all together with Shaker kitchen cabinets. If you are looking for beautiful cabinets that are traditional and elegant, then Shaker may be exactly what you need. Cabinet ERA has all of your kitchen design needs, including beautiful Shaker kitchen cabinets. Whether you go the more traditional route or you want more extravagant details, you will find them with Cabinet ERA.