Kitchen cabinets always play an important role in both your kitchen's functionality and impression. From cleverly designed appliances to unique cabinetry hues, explore the latest trends and kitchen cabinet styles for your kitchen. 
Many kitchen designers can provide you with the trendy kitchen cabinet Virginia and here are some tips for choosing the perfect kitchen cabinet style for your kitchen. Such as: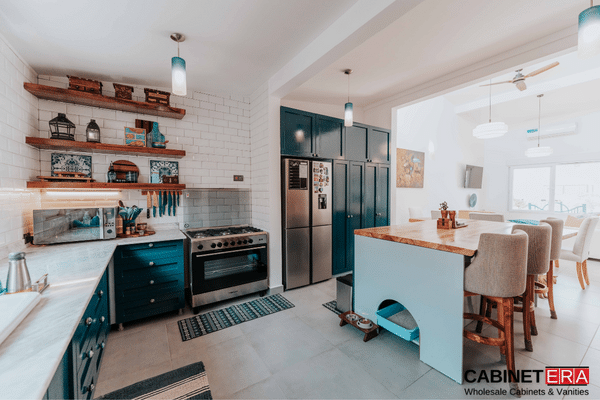 Choose cabinet door profile
Cabinet doors are the most visible component in the kitchen, so choosing the door style should be one of your priorities. A great way to specify your choices of cabinet doors is to decide on a door profile. 
Know your wood color and design
Everyone has their choice of color. If you are not sure about the type of wood then ask your professional kitchen designer. 
Go for both function and beauty
Nowadays, there are so many different choices when choosing new cabinets. Whether you are choosing to upgrade a few things in your kitchen or remodeling it, always choose the functionality as well as the beauty of those things. 
Narrow down your favorite cabinet door style
Deciding on the style helps to be easily narrowed down by budget. So with your allotted budget and pre-planned door profile in mind, the choices get easier. 
Kitchen cabinets style trends in 2021
No one has to settle for builder's grade kitchen cabinet style anymore. There are so many kitchen cabinet styles to choose from. It is significant to be all about hiding your kitchen appliances inside any space you could find. This is not the actual case anymore. As white, light, and dark are supposed to be more attractive and being the decoration trends, many people are choosing modern kitchen cabinets like open shelving, glass doors, etc. 
In 2021, you'll see a combination of more traditional looks and modern takes on kitchen cabinets. 
Open shelving has been the top priority in this past year. As people go for space-saving opportunities for small kitchens, cabinet doors have been coming off the hinges and more industrial kitchen shelving is being used.  
This kind is a great middle-ground between open shelving and traditional cabinets. 
Reclaimed kitchen cabinets
If you want to remodel your kitchen at an affordable price then reclaimed kitchen cabinets could be the trend for you. 
Slab door cabinets are incredibly modern and sleek. It has flat and frameless fronts and sometimes comes in more glossy finishes. 
By the year 2021, wood-stained kitchen cabinets will however be famous in more traditional kitchens, but people are becoming adventurous while adding different colors to their kitchens. Cool-toned cabinets are leading the trends this year and white, gray, two-toned, blue, and even green cabinets are on the peak. 
White kitchen cabinets are incredibly modern and tend to brighten and open up a space. White cabinets also pair nicely with many different styles, including farmhouse kitchen styles. The keywords for many home trends are white, light, and bright for the past few years and it isn't going anywhere soon. White kitchen cabinets continue to be highly popular in 2021 and for years to come.
You can follow us on Instagram 🙂