Kitchen islands are notable features of most modern-day kitchen designs. They are very versatile and are focal points in the kitchens due to their functionality. You may choose to have a granite countertop or a quartz countertop design for your kitchen island. In this article, we provide you with an easy guide for choosing the best kitchen countertops for your Kitchen island. Check them out to know what fits your kitchen.
Choosing a granite countertop for your kitchen island gives it a solid and unique look. They are resistant to heat, scratching, and stains. Although they might be expensive, granite countertops give the kitchen island a beautiful look.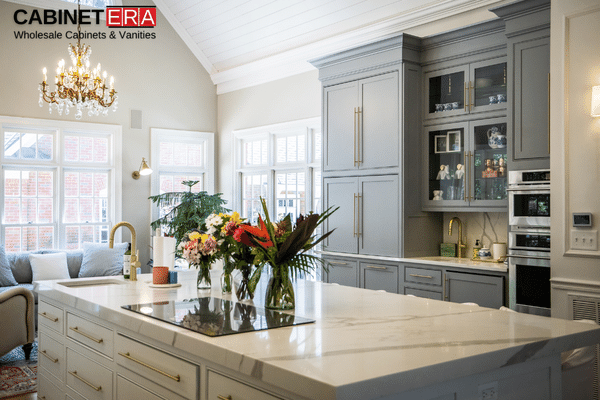 Marble countertops are a fantastic choice for kitchen island countertops. They are relatively more expensive and usually require high maintenance. The marble design and feel give the kitchen an extraordinary look and improve the richness of the kitchen space. You can choose colored marbles for your kitchen island countertop to give it an excellent aesthetic appeal.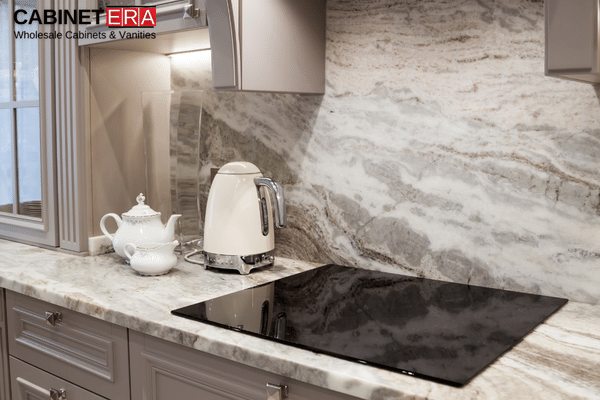 Quartz countertops provide a hard surface for the kitchen island and are very easy to maintain. They are not porous and are available in a wide range of colors and patterns. They are resistant to stain, heat and scratch. You can choose a white or cream color for the kitchen island countertop to add an airy feel to your kitchen. These colors will provide an amazing contrast to the walls and cabinets and improve the aesthetic appeal of the kitchen space.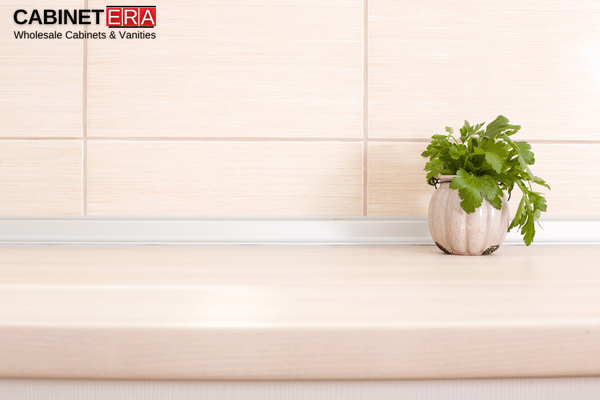 Laminates countertops are popular countertops used in the kitchen island. They are layers of plastic glued to a surface like a particleboard. Laminate countertops are relatively affordable and very easy to install. They come in different colors and patterns and are resistant to heat and stains. 
Stainless Steel Countertops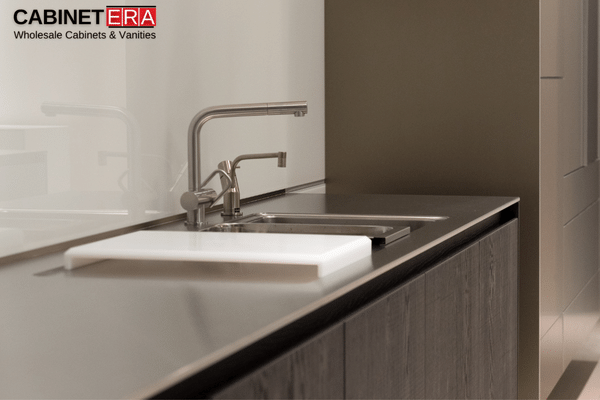 Stainless steel is a good material for a countertop. It requires no maintenance and is indestructible. Stainless steel Countertops are very hygienic and resistant to heat, stains, and moisture. 
Wood and Butcher Block Countertops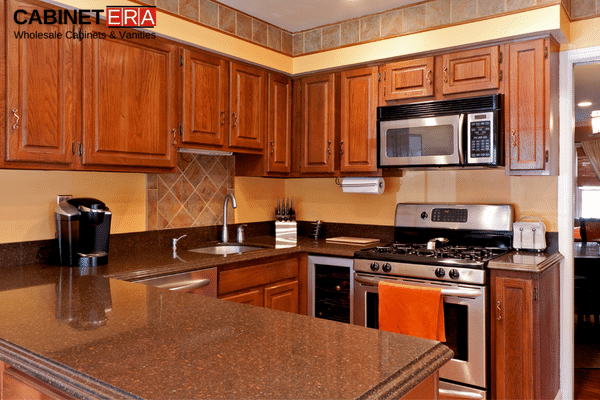 Using natural wood as a countertop provides a warm appearance that gives the kitchen a warm and natural look. They are easy to repair and install, and you can also remove scratches by sanding.
Visit Cabinetera to get the best kitchen countertops for your kitchen island that will match your style and preference – we provide the best countertops. We also offer the best kitchen cabinets to give your kitchen a modern look. Contact us today for wholesale kitchen cabinets and get tips for your kitchen design.